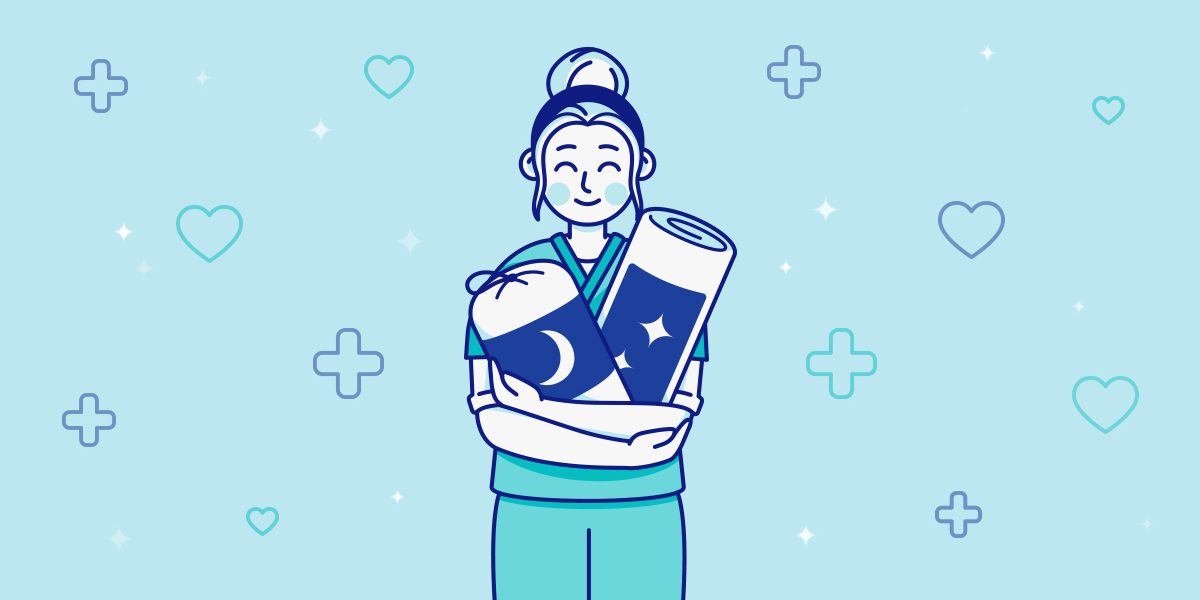 It's no news to anyone that 2020 was an incredibly trying year. The Coronavirus pandemic caused a global shutdown. Many quarantined inside as a means to "Stop the Spread," a mantra that was repeated throughout the quarantine period. However, there was one group of people who continued to work around the clock to care for those who were exposed to this deadly virus: 
Nurses.
It was made clear to the world that this profession, which goes generally unrecognized, is essential to preserving and promoting life. So, when we noticed International Nurses Day approaching, we took this opportunity to act.
International Nurses Day got started back in 1974 as a way to honor the sacrifice of nurses across the globe. It is held every year on May 12 on the birthday of the founder of modern nursing, Florence Nightingale. 
The sacrifice made by these people had to be signified. That's why we employed the use of our largest brand, Cosy House Collection to give back to the community.
So, how did we help?
We pledged 15% of sales from our International Nurses Day campaign between May 3rd & May 16th to go directly to a nursing organization. With a good cause in mind, our Cosy customers jumped at the opportunity to not only buy some new bedding, but to provide for the people that have been hit the hardest by the pandemic. We are so thankful to our incredible customers for their generosity during this endeavor. 
As a bonus, we were also able to host a giveaway on the Cosy House Instagram account for nurses across the United States. This giveaway involved followers nominating the friends, family, or colleagues in the nursing profession, telling us why they deserve to win. Here are two examples of the incredible stories we received.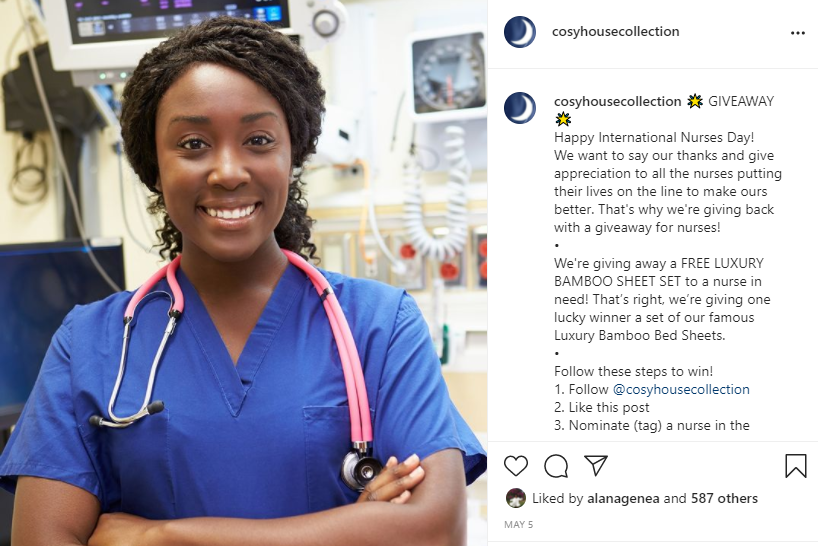 "I nominate @screel012! We worked together as cardiac tele nurses before she moved to the ER and she is working a very busy ER in Louisiana, one of the states hit hardest by this pandemic. She is truly the "frontline" as all potential Covid cases at our hospital come through her unit first. It would have been easy for her to get overwhelmed by all the added stress and constantly changing policies, but she's a survivor. She's not gonna give up. She's not gonna stop. She's gonna work harder."
"I'm nominating my sister @lynnmarie831! She is a Registered Nurse in a surgical department. She also is a new mom to a beautiful 3 month old boy 💙 She worked through the pandemic till she was 8 months pregnant and is an amazing woman inside and out! She is deserving of a new set of sheets because with the little bit she sleeps 🛌 between feeding her baby and getting ready to go back to work she deserves the best comfort! Thank you for this amazing chance! 💙"
These nominations touched our hearts, and we were so thrilled to get in contact with the winner, sending her a set of our Luxury Bamboo Sheets.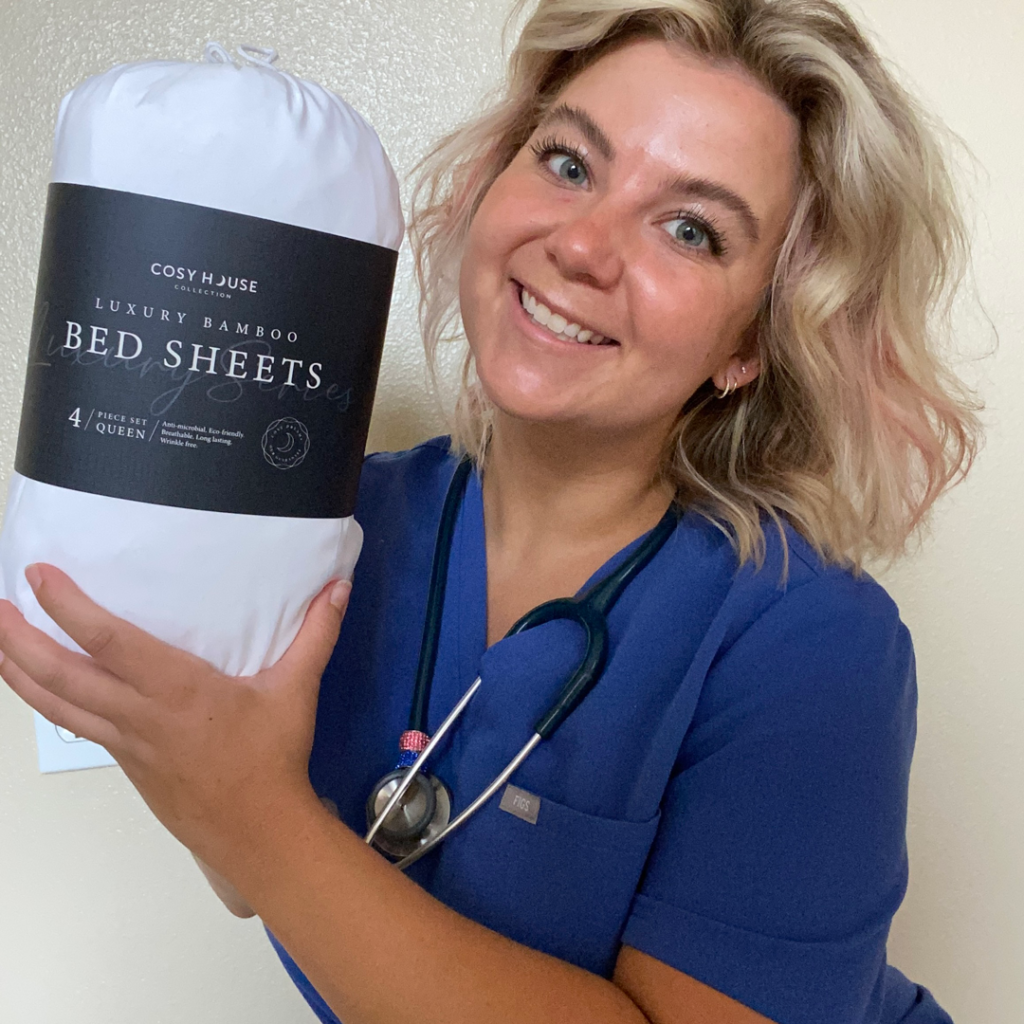 In addition to giving back, we wanted to spread the word about the difficulties nurses faced during the pandemic. We got in contact with Nurse Olivia, a Labor and Delivery nurse from California. She was so gracious sharing her story with us, which we published on our blog, Cosy Living. We even sent her some Cosy House goodies as a thank you — you can check out that post here.
We're so thankful for all the incredible nurses who used their skills and talents to provide care, kindness, and peace of mind to families around the globe during COVID-19 — Thank you!